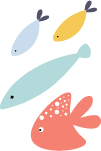 Early Years Learning Curriculum
Guided by early years learning framework our curriculum supports children's unique strengths and abilities….Children know things, and with support and respect for their capabilities we can extend their knowledge, understanding and life experiences.

Language and Literacy
A lifetime of learning begins with reading!
At Minnows our planned language and literacy curriculum supports children's growing listening and speaking abilities.   We see language learning as a part of play, practised in the social process of doing things together.  We promote language learning through musical songs and games, stories, art, science and maths activities.    Good reading, writing, speaking and listening skills are pivotal to communication, to school and later learning.

STEM
Science-technology-engineering-maths
Children at Minnows have the opportunity to be introduced to early STEM skills through inquiry based learning programs. We support key STEM skills by teaching children to:

ask questions

work together

think creatively

solve problems

explore and take calculated risks

test solutions to problems

discover new ways of doing things.

Reduce Reuse Recycle
Sustainable Living and Learning
Continually consuming less invites conversation about the broader community and looking after our world. Our focus is on being friendly to our environment, reducing, reusing and recycling so as to leave the land as nature intended. Our environmentally friendly experiences  such as gardening and using recycled materials and only using what we need.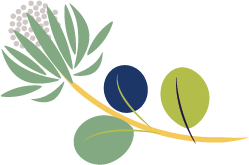 Nature Kindergarten
Minnows Kindergarten children have the freedom to explore the bush, the wetlands and reserves unhurried and uninterrupted in our Nature program. Children use multiple senses to discover and learn from a different environment that promotes unpredictability, challenge and resilience.
"Let Nature be your teacher."
William Wordsworth

Nutrition and Physical Activity 
Eating well is promoted, with children enjoying the combination of eating balanced meals in small groups and socialising while they enjoy their meals, laughing, talking, listening and learning with each other. 
Being active and challenged physically develops a strong sense of self, the ability to manage risk while  promoting brain development. Our playgrounds are for all abilities. A place to practice fun and fitness while playing among friends. An environment that enhances the learning of physical skills while experiencing the different weather and the natural world.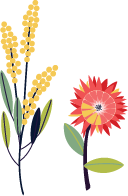 Indoor/Outdoor
Children can choose to play indoors or outdoors throughout the day.
This flexibility accommodates children's changing interests and needs. They develop confidence to make decisions about of their own agency.
Both environments are places where children can confidently play and learn and master skills creatively.
Minnows ELC
A

 place to nurture a life long love of learning



Our locations

Find Minnows near you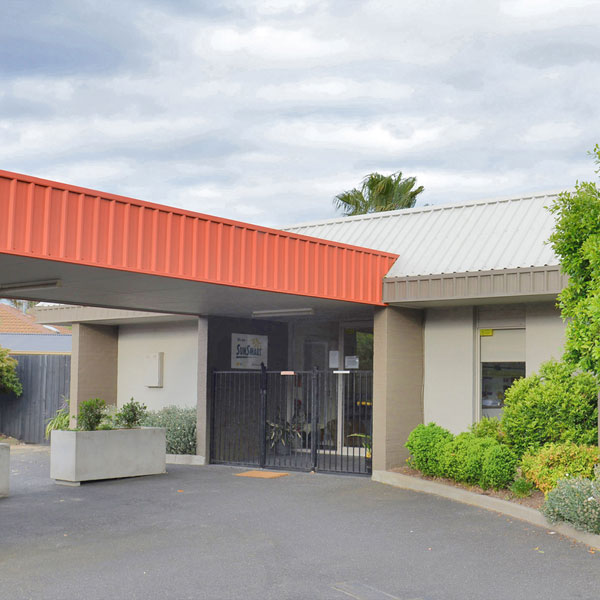 Aspendale Gardens
101-105 Wells Road
Aspendale Gardens
Vic 3195
Opening Hours
7.30am-6.00pm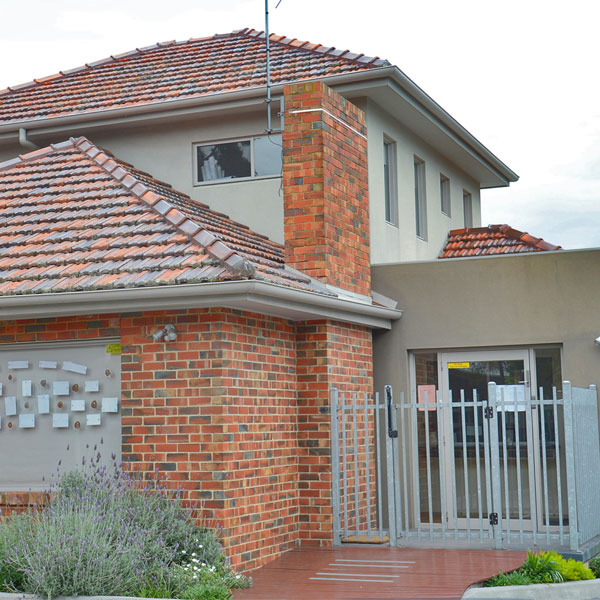 Beaumaris
132 Reserve Road
Beaumaris
Vic 3193
Opening Hours
7.30am-6.00pm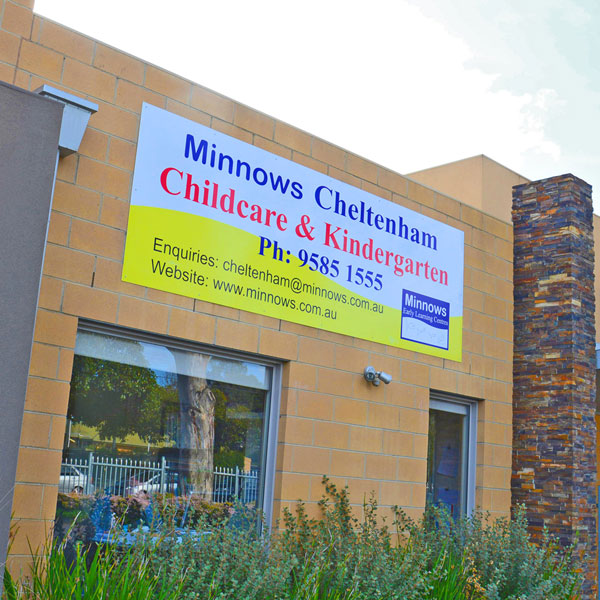 Cheltenham
15-17 Centre Dandenong Road
Cheltenham
Vic 3192
Opening Hours
7.30am-6.00pm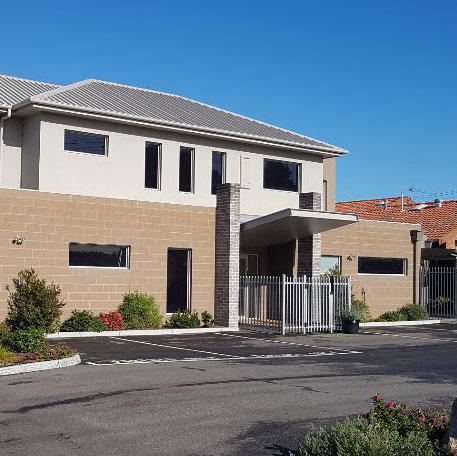 Dingley Village
238 Centre Dandenong Road
Dingley Village
Vic 3172
Opening Hours
7.30am-6.00pm